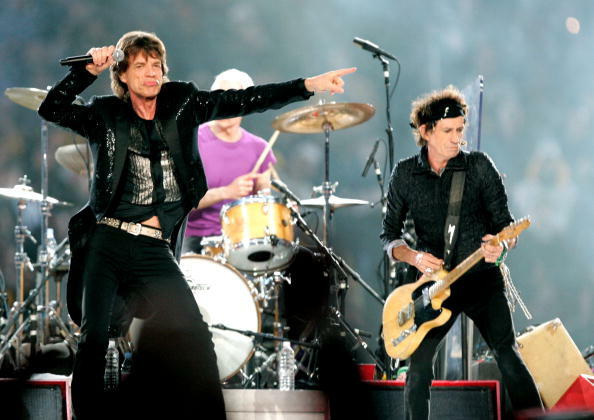 A family of four from Wilton, Connecticut is going viral for their rendition of The Rolling Stones "Start Me Up" music video.
Dad Jason (playing Mick Jagger), mom Kim (as Bill Wyman), daughter Caitlin (as Keith Richards) and son Ryan (playing Ronnie Wood) - and a drum-playing dummy as Charlie Watts, all got in on the fun -- complete with costumes and moves mimicking the original video.
We love seeing creative families during the quarantine!
(Photo: Getty Images)